Santint Invites You to Visit P&C Italy 2023!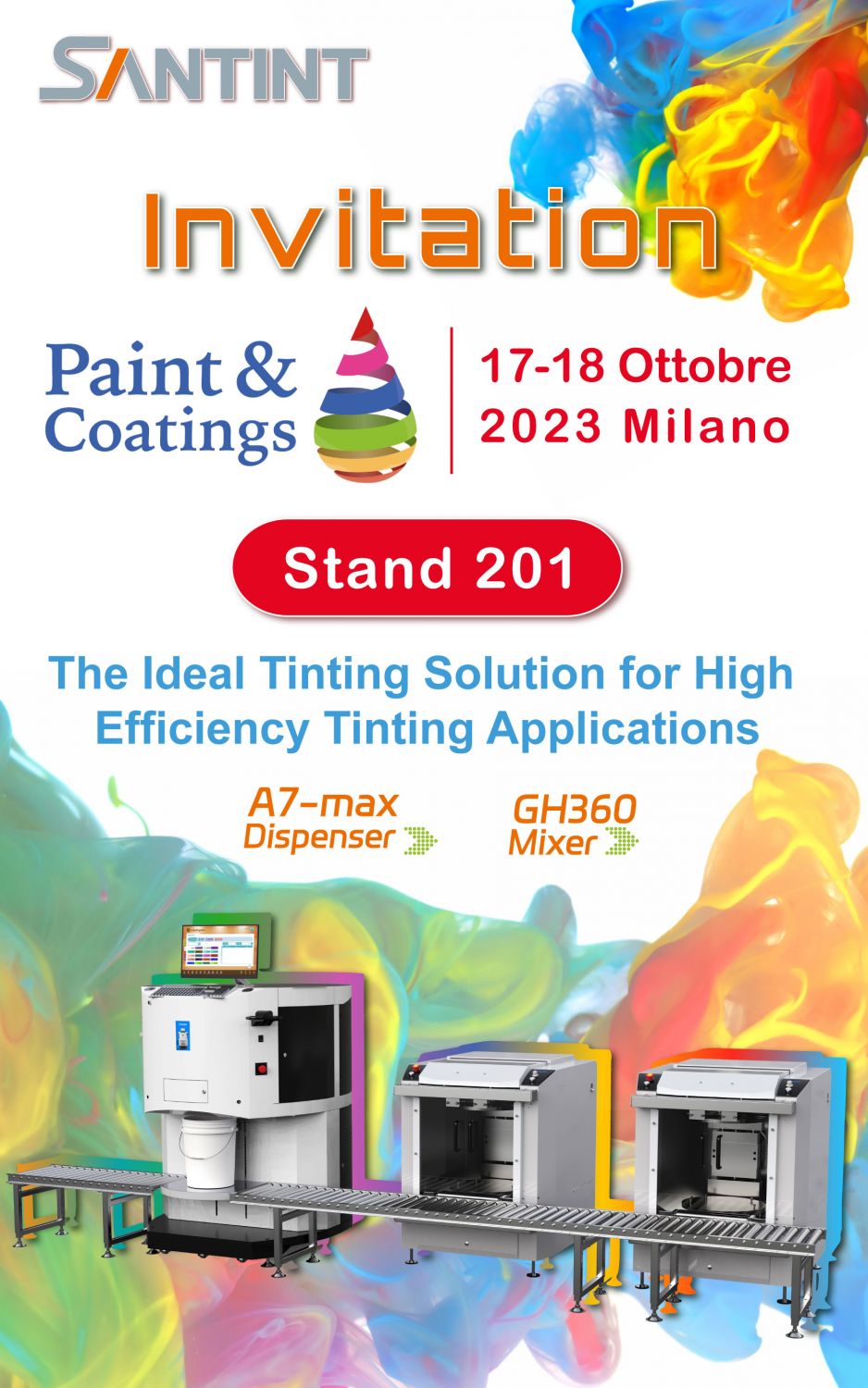 It's just less than 10 days away from the Second Edition of P&C Italy, and we look forward to meeting you at Stand 201 in Milan!
Paint & Coatings focuses on the formulation, supply, manufacture and distribution of paints, coatings, adhesives and sealants. Recognizing the importance of keeping up with developments in paint and coatings creation, the event promotes excellence in technological innovation, a complex and demanding process that transforms ideas into finished products.