HIGHLIGHTS OF 2023 AUTO MAINTENANCE & REPAIR SHOW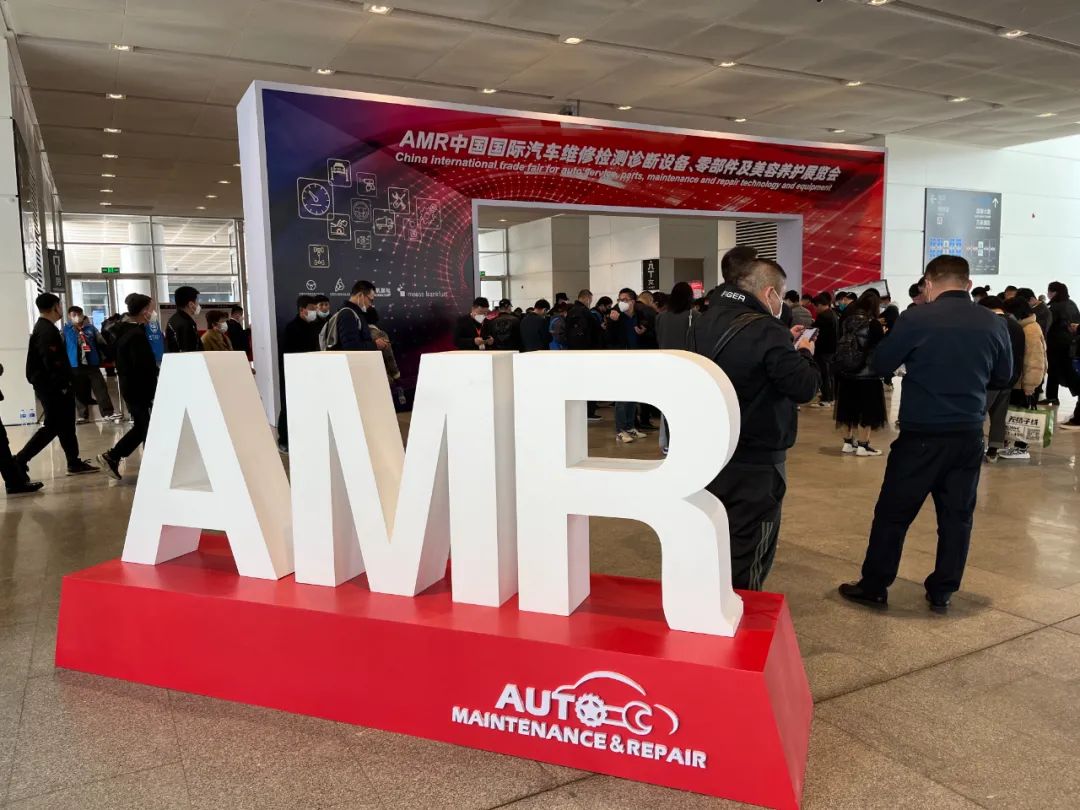 2023 AUTO MAINTENANCE & REPAIR SHOW was successfully concluded at the National Convention & Exhibition Center (Tianjin) from March 23-26, 2023. SANTINT participated in this grand event with its digital tinting equipment to share the innovative technology and cutting-edge trends of digital tinting technology for car-refinish paint industry.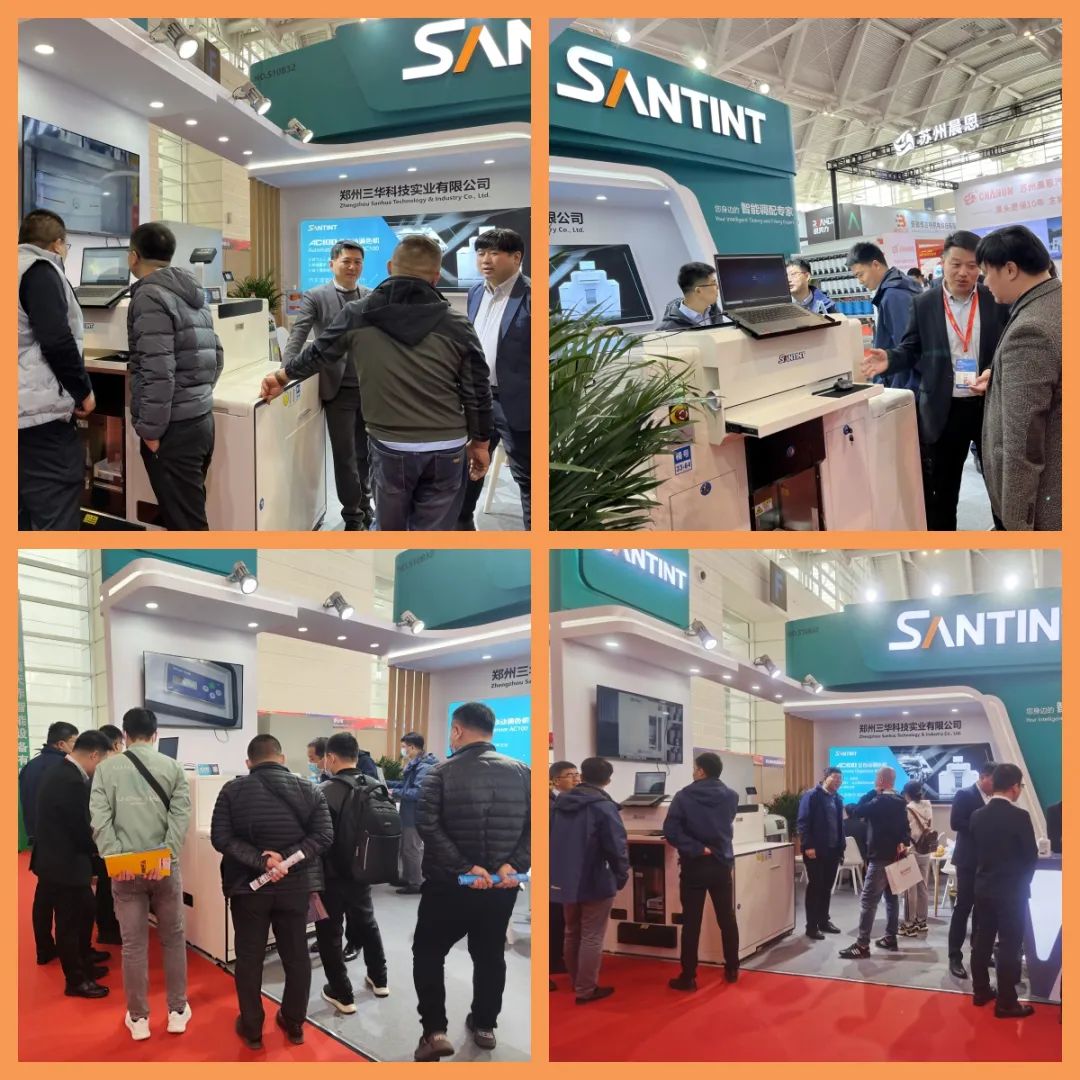 At this wonderful show, SANTINT self-developed digital car-refinish paint dispensing equipment attracted many industry professional customers on site. The AC100 automatic dispenser has the advantage of high yield, helping users to free their hands and multiplying their comprehensive paint dispensing efficiency.

In addition, the AC100 adopts 100% recirculation technology, solving the problem of colorant dry, reducing the waste of colorant and lowering user costs. Many customers showed great interest in AC100 and wished to visit the application site of the equipment after the exhibition to get an in-depth understanding of AC100 automatic dispenser. Vistors hope to reach cooperation as soon as possible.

The AC1 automatic dispenser, as an entry-level refinish digital dispenser equipment, impressed customers with accurate dispensing and ease of operation.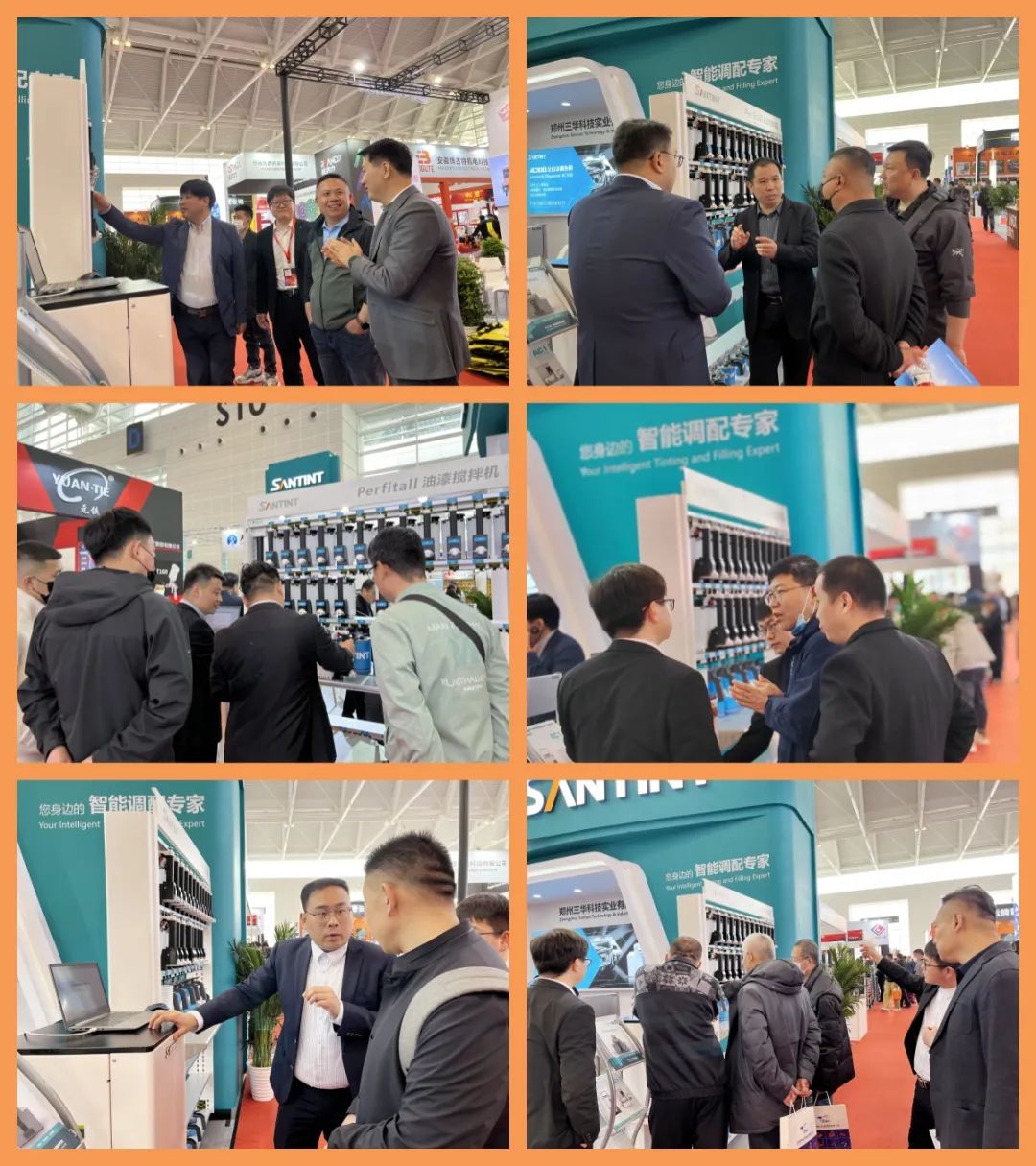 In the challenging days following, SANTINT will continue global exhibition tour. 28th to 30th March, we will meet you at the European Coatings Show 2023!